Hey Friends!
Here is the fifth edition of Our Favorite Things! What are some of yours?
Udder Cream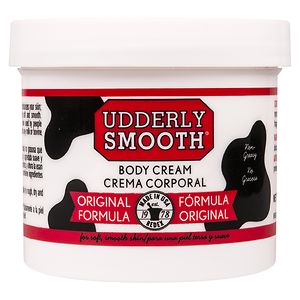 Udderly Smooth Udder Cream, now this sounds weird, I know. Even the label and directions talk about using this on cow's udders. But it's also for humans, I swear. It is the best, most moisturizing lotion. I use it every night before bed. It smells good, soaks in fast and isn't greasy at all. I use it on my hands, feet, legs, arms, udders, lol, everything.
Christina Perri's Album, Lovestrong
This is my new favorite artist, Christina Perri. You may have heard her 'Jar of Hearts' song on the radio. She even has a new song for the upcoming Breaking Dawn soundtrack. I listen to her album at least once a week. Check out her album today. One of my favorite songs is Bluebird. Check it out here.
Now you don't need to be 'trying' for a baby to take these. And it's a sure fire way to freak out your boyfriend, husband or booty call by having them on the nightstand. But they have super powers, I swear. I started taking them about two months ago at the recommendation of a friend. My nails have gotten stronger, longer. My hair is shinier and stronger too. They are also easy on your stomach, so much easier to take than a one a day vitamin. Try it and I promise within a month, you'll start seeing results.
Way More Chocolate Chips Cookies
If you like chocolate then these cookies may be for you. I usually only like soft cookies, but these are the best hard cookies I have had in a while. Only problem is that it's hard to only eat the serving size of three cookies.
She's the Man came out in 2006. So how is it that I just saw it this week?!?! Amanda Bynes is so funny as a boy! If you are into romantic comedy movies made for tweens then this is the movie for you. Also, Channing Tatum is looking real good and he is shirtless in a lot of the scenes.
This lip gloss gives just the perfect amount of color and isn't sticky like some of the other brands. I recently recieved four free sample tubes of this and as soon as they run out I'll be running out to the store for more.