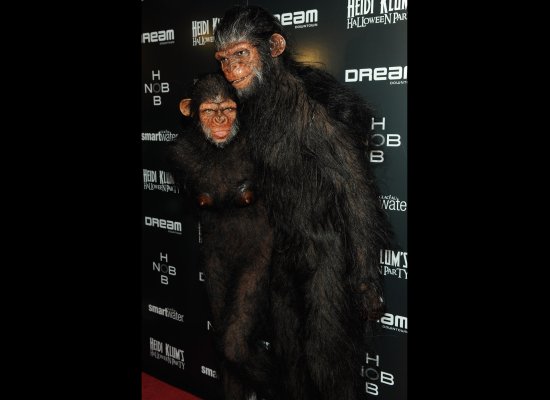 2nd Place -

Nick Lachey and Kelly Ripa go as Kim Kardashian and Kris Humphries
#The timing for this costume couldn't have been better Award
#I'm still Jenny from the block Award
.


Jessica Simpson was a Mummy and her boyfriend Eric Johnson dressed as Larry Bird. Love these costumes. #Best I have a bun in the oven and am posing with my soon to be baby daddy Award
LeAnn Rimes and Eddie Cibrian dressed as rednecks. This couple pulled of their costumes so well, they could make this picture into a postcard. #Best maybe they really are rednecks Award
 
Beyonce dressed as a Bumble Bee
Gwen Stefani dressed as Disney's Cinderella







Brooke Shields dressed as Uncle Fester from The Addams family

Heidi Klum was a Skinless Corpse -
#eewww I hate blood Award
 

Kim Kardashian is the Winner (red wig pushed her ahead)
Kim Kardashian



Who were some of your favorite celebrity halloween costumes??